---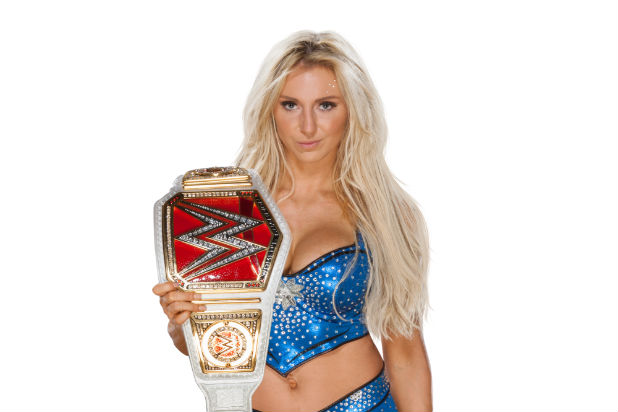 WWE Raw Women's Champion - Charlotte
The current WWE Women's Champion, Charlotte spoke with ComicBook.com recently promoting Sunday's Royal Rumble in San Antonio, Texas. The four time champion was asked whether or not she would like to be part of the Royal Rumble match.

Instead of directly answering the question, Charlotte focused the answer back on the Woman's Championship:
"I have the Women's Championship and I think our focus should be building a stronger division, showing that we are just as big of a draw as the men, but once I'm not in the title picture anymore, I think it would be great to enter the Rumble, because at the end of the day, I can out wrestle some of them, but it would have to make story line sense."

She continued with the idea about an all-women's rumble:
'I hope in the future, if we have a big enough division to do it or if they ever bring RAW and Smackdown back together, I'd love for us to have an all-female Royal Rumble. I think that would be awesome."

While the two brands don't necessarily have to be back together for a inter-brand pay per view event, Miss Charlotte is correct stating there isn't quite enough players for a serious Women's Rumble.

If Charlotte did happen to enter the Royal Rumble, she would not be the first female participant. Chyna was the first ever female to enter the male dominated Rumble back in 1999 in the number 30 spot. She returned in 2000 to eliminate Chris Jericho from the title picture. Beth Phoenix participated in the 2010 Royal Rumble and made her mark by eliminating the Great Khali.

Charlotte defends her RAW Women's Championship against Bayley at this weekend's Royal Rumble. For coverage of the event, be sure to stay with this website.




Credit - ComicBook.com/
The above is a sample article. It has never appeared on any website.